Don't Forget to Do What You Don't Do Best
We all like to do what we do best. I have found that this is especially true of writers. For example, those of us who have the talent to make others laugh will find ways to proliferate this skill. Sci-fi buffs tend to find satisfaction inventing other-worldly tidbits and the next amazing interplanetary hypotheses.
Some of us do particularly well with dialogue or characterization and so forth. But there can be a dark side to this aspect of creative life. Often when push comes to shove, we use our natural talents to fill in blanks that would be better served by something else!
Although it's natural for writers to do what they do best, it can be necessary at times to also use other methods in order to accomplish our creative tasks. The humorist may need to access real drama in order to steady his screenplay and provide it with a realistic foundation. The sci-fi aficionado might be Einsteinian in her imagery but she still has to find a solid way to tell a story with a beginning, middle, and end. And so forth.
The point of this is simple. It's imperative that you sometimes turn your back on your "A" weaponry and take care of business in areas of craft that may not be your first love.
For many writers, particularly those who are not working under the lash of a producer or studio, this kind of discipline can be elusive. Here are my suggestions in this regard:
Avoid depending too much on the stuff that works, which may distract you from what doesn't.


Don't put too much faith in those things in the script that are going to "save you."


Consider momentarily ignoring the high-test, sure-fire pages in your script, so that you can concentrate solely on the story arc that needs sharper direction, or the character who needs more oomph, or the collection of underwhelming scenes that could all use more layers, angles, or punch.


Make things work that you "hate" with the same devotion and pride 
that you use to make things work that you love. 



And most of all, don't try to solve problems with easy solutions that 
always circle back to your security blanket. Isolate/compartmentalize those aspects of the script that need work. Make the creative plan to fix them, and then go for it. 

Some of us have great talents that get us onto the creative freeways that we seek but it's often not enough to go the distance. Sometimes we have to do the hard stuff as well—just like everyone else. This requires not only awareness, but also real discipline. 

---
Written by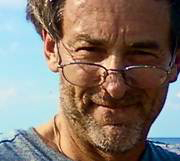 Craig Kellem of Hollywoodscript.com, co-author (with Judy Hammett) of Get It On the Page: Top Scripts Consultants Show You How.

The above article is excerpted from our new book, GET IT ON THE PAGE: Top Script Consultants Show You How now available in EBOOK and PAPERBACK! A practical, concise guide to screenwriting, it's designed to help writers amass the necessary creative ammunition to go from artistic inspiration to serious marketplace submission. Click here to get your book.


WHAT OUR READERS ARE SAYING
"GET IT IN THE PAGE is straightforward, easy to follow and incredibly valuable."—Tania
"What I like about GET IT ON THE PAGE are the insights and feedback coming from plain-speaking authors who know what they're talking about."—Donald Smith
"They take no shortcuts and no prisoners. This book holds the writers' hand and walks them safely through the process."—Peter Calabrese, TV executive, media consultant.
To celebrate the launch of our new book, GET IT ON THE PAGE, head over to our Facebook page or find us on Twitter to enter our give away of a SCRIPT CONSULTATION (Value of $250). Just comment on our post or share on Twitter.